Chromatogram
This chapter serves as a crossroad for the Chromatogram window which is designed to display, adjust and evaluate chromatograms. It can be displayed using the Window - Chromatogram command or using the

icon from the Instrument, Calibration or Sequence window. The Chromatogram window may also be opened automatically when a new chromatogram is created, see section Single Analysis - Post Run Settings or alternatively Sequence.
Window division
The window is divided into an upper panel with a graph and two lower panels with the results and the method calculation settings. Preview Graph panel can be displayed above the graph using Display - Preview Graph.
Lower part of the window displays number of tabs with different result tables and other parameters. The tabs enable the user to make adjustments to evaluation or display of the chromatogram.
Some tabs may not be visible following the station start-up, in which case the settings can be checked using the View - Show Tables command from the Chromatogram window menu.
Click on any area of the image below to get relevant information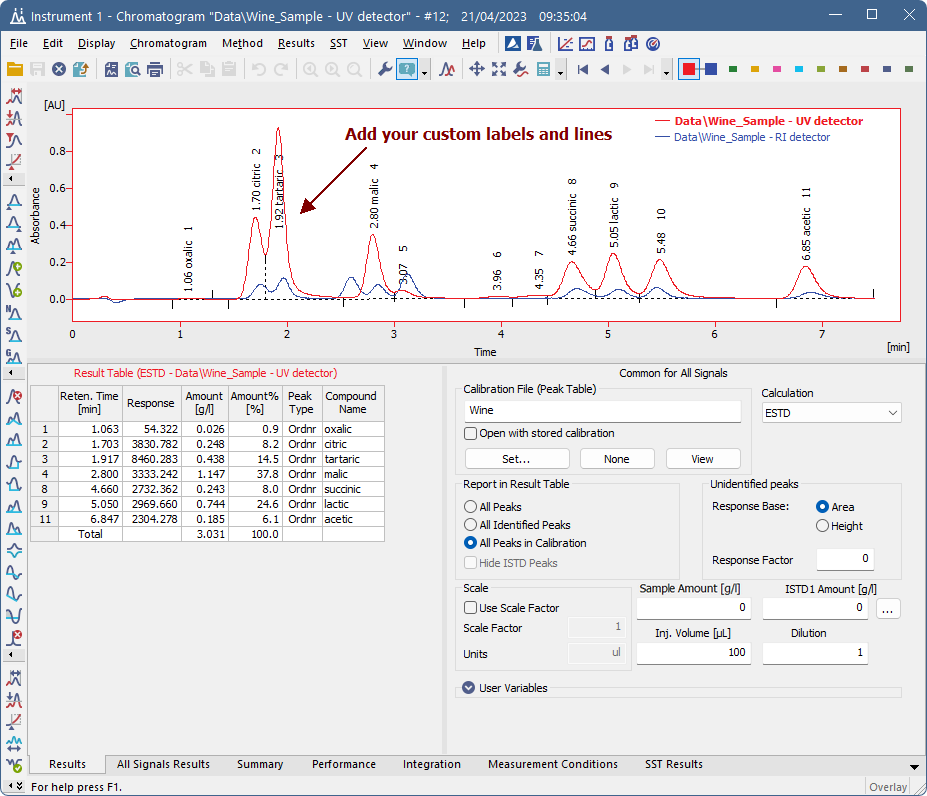 Note:
The text on the tabs and their number may vary depending on the way they have been set up and the Extensions you have installed.