Control module for the Agilent 7673A, 7673 II and 7683 ALS
The Agilent 7673 Control module enables direct control of the Agilent automatic liquid sampler (ALS) for GC. It provides a complete control of the Agilent 7673A, 7673 II and 7683 ALS.
The control of the ALS together with the control of GCs enables Clarity to provide integrated instrument control and to ensure complete automation for laboratories. The chromatography station with the AS control module provides the user with access to all parameters of an injection directly from a computer and allows the user to determine the order of individual vials within sequences.
Specific method can be selected for each sample in a given sequence. The method includes the AS control parameters, parameters of data acquisition, integration and calculation. Straight from the software you can plan and edit the sequence table.
For HP18594 A, B controllers, two interface cards are necessary. Agilent standard controller card (Agilent p/n 18594-60060) is mandatory, along with the RS232 interface card (Agilent p/n 18594-60080). DataApex does not supply the standard controller card or the, the RS-232 interface.
G1512A controller already has the RS232 interface circuits.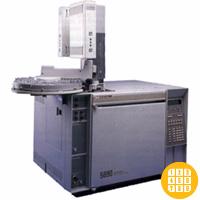 ---
Specification
Agilent 7673 Control
Controlled instruments
7673, 7673 II, 7683
Communication interface
RS232
LAN (only in case of 7683 via Agilent 6890)
Purchasing
AS Control (p/n A26)
Related products
Clarity (p/n C50)
Cable
Agilent 7673 - Serial cross DB9F-DB25F (p/n SK04)
Agilent 7673 II - Serial cross DB9F-DB9F (p/n SK01)
Agilent 7683 - Serial cross DB9F-DB9F (p/n SK01) or cross LAN (p/n SK08)