Clarity Lite compared to Clarity
The comparison table shows the differences between Clarity Lite and Clarity.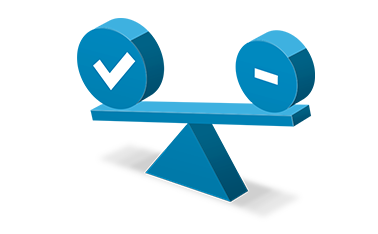 Clarity Lite is a simplified version of Clarity that provides data acquisition from one chromatograph (using one A/D converter with up to four detectors sharing a common time-base). With its reduced set of functions Clarity Lite is an inexpensive solution for legacy detectors. Clarity Lite can be anytime later upgraded to Clarity.
 

Support of multiple detector instruments

32 detectors / instrument
4 detectors / instrument

Number of instruments connected simultaneously

1 - 4
1

Results Summary Table

Full history record including calibration data saved in the chromatogram

1-4
1

Time programmable integration parameters Peak Width and Treshold

Supporting tools for 21CFR Part 11:

-

- Electronic signature

-

- Audit trail

-

- Advanced user accounts

-

Control modules

Refer to List of Controlled Instruments
-

Extensions

(SST, PDA, GPC, CE, EA, NGA, DHA, MS)
-

System Suitabilty Module - SST

-

Column Performance Table

-

User columns in Result table

Special calculated columns defined by the user
-

"Directories" command for selecting the working folder for data saving

-

Archive/restore functions

-

Batch processing

-

"Model method" and "Copy From template" commands for extended work with method files

-

Postrun

Single Analysis mode

Sequence preparation and measurement

ISTD and ESTD calculation methods

-

Reference peaks usage

-

Automatic software update from Internet

Automatic subtraction of solvent defined in the method

-

Display background chromatogram in the Data Acquisition dialog

-

Installation qualification (IQ) protocol

-